Weight Master - Dynamic Checkweigher for Food and Fruit Applications
Learn more about BIOMETiC's High-Precision, Dynamic Checkweigher for Small Food Packages as well as Fruit and Vegetable Boxes.
Dynamic Weight Control of Small Food Packages & Fruit and Vegetable Boxes
Maximizing Productivity to minimizing Food Waste
BIOMETiC's automatic checkweigher Weight Master guarantees the food, fruit, and vegetable industries dynamic, precise, and efficient weight control. Weight Master is an automated solution that can be interfaced with the company's management system. A single solution for different types of boxes and packages that can be integrated into all existing packaging lines. 
It helps optimizing and automating the weighing process in order to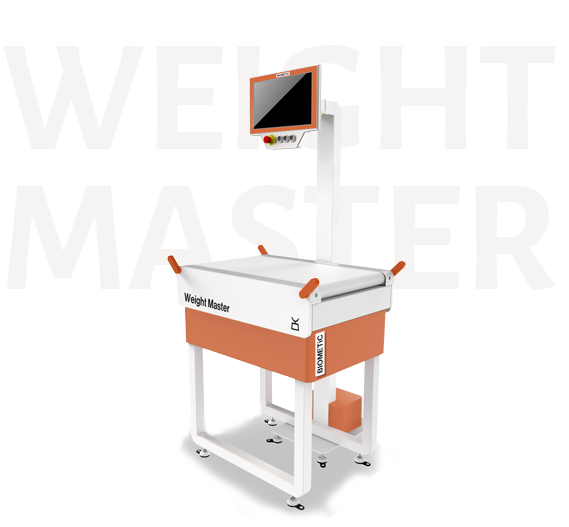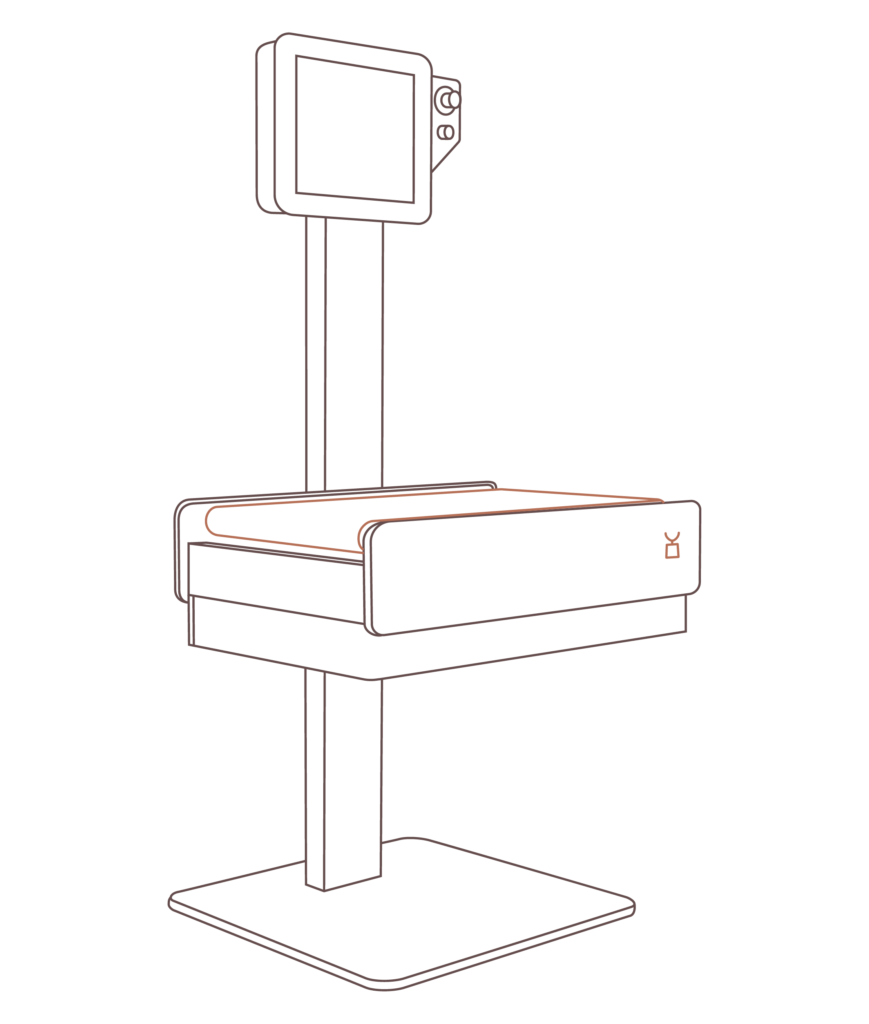 Automatic Weighing for Fruit and Vegetable Boxes and Small Food Packages
The Difference between a conventional Weighing System and Weight Master
Compared to a conventional checkweigher, Weight Master is distinguished by its robustness, reliability, and flexibility. Its high weighing accuracy and automatic weight control optimize processes and reduce production costs.

Weight Master is easily integrated into the line as a stand-alone solution or as a complete solution for food traceability with F-Trace. In the latter case, the producer's significant advantages are avoiding the loss of information within the production cycle and minimizing tracking errors, processing times, and resources used.
The dynamic, high-precision Checkweigher
The real added value of Weight Master, a dynamic checkweigher is that it is versatile and customizable. With its integrated conveyor system, Weight Master automatically checks the weight of fruit and vegetable boxes and food packages to maximize productivity and optimize the weighing process.
Weight Master can be integrated as a stand-alone system or combined with our labeling system Optilabel and/or our traceability solution F-Trace for all-around process optimization.
WEIGHT MASTER IN YOUR PRODUCTION LINE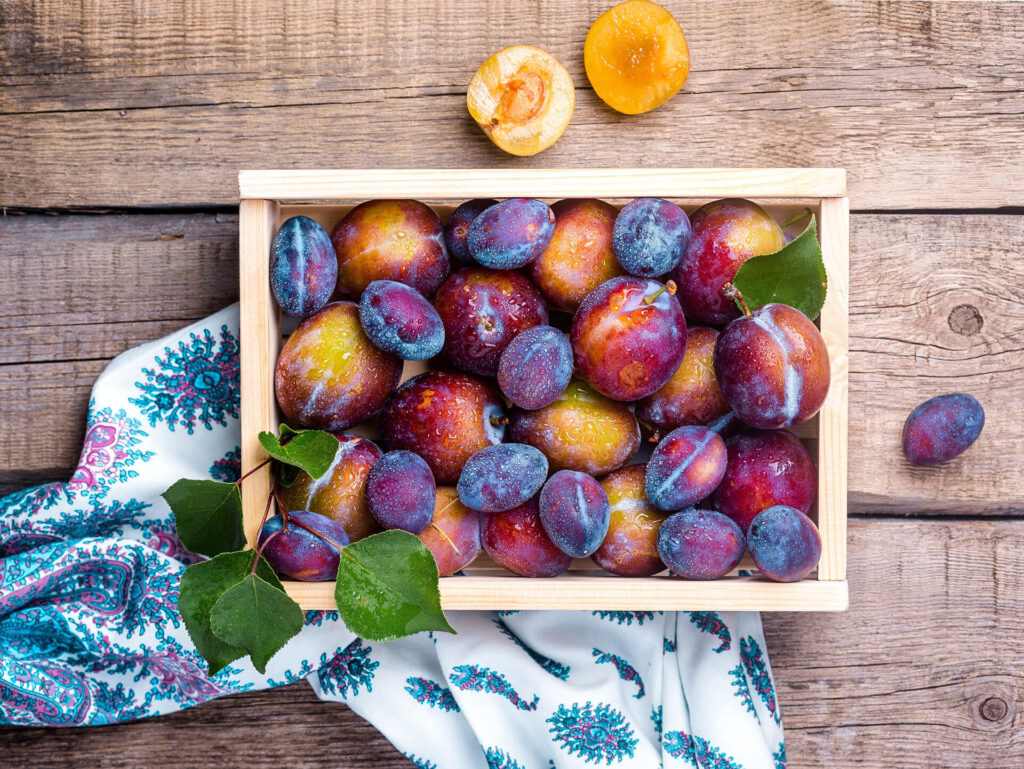 The best Solution for automatic Labeling of your Boxes
Why our Customers choose Weight Master
Born out of BIOMETiC's experience in creating customized in-line solutions, Weight Master guarantees the optimization of the weighing process through accurate and precise results while minimizing food waste and optimizing production.
That's why our customers have come to rely on Weight Master:
Increases food transparency
As a stand-alone solution or together with F-Trace traceability software, Weight Master records and evaluates all your products' weighing data, increasing food transparency and reducing weighing times. This allows you to guarantee your customers and consumers perfect weight products and end consumers the highest quality products with clear and accurate information.
Adaptable to products and manufacturer needs
Weight Master grows with your company's needs. Suitable for use on small food packages or fruit and vegetable boxes up to 30 kg, the BIOMETiC checkweigher quickly and accurately determines the weight of products.
Manages the taring process automatically while minimizing human errors
Ensuring traceability and transparency in the supply chain is essential to achieve new levels of sustainability, development, responsibility, and, above all, food safety and quality. Food, fruit, and vegetable industries rely on BIOMETiC's checkweigher Weight Master to improve traceability in the supply chain and optimize information recovery in case of any food safety, and quality recalls. Weight Master's fast and accurate weighing reduces time, costs, and errors that could occur on other systems.
Protects brand reputation and optimizes production
Weight Master can achieve these results as a single system. But by integrating it with the complete F-Trace solution, food processing companies can optimize the entire production flow and achieve maximum production efficiency in the whole line. F-Trace guarantees the complete traceability of food products by automatically monitoring and optimizing processes.
Delivers significant savings
Weight Master, together with data availability, generates greater efficiency in the weighing process, resulting in time, resources, and cost savings.
Simple and intuitive to use
Weight Master is easy to integrate into existing packaging lines. Thanks also to its display, it guarantees quick and intuitive operation for the operator. As with all BIOMETiC solutions, training is provided at the time of system installation. Should training for other operators be required at a later date, an extra Weight Master training package can be added at any time.
In-line food inspection and control with innovative technologies
BIOMETiC Products integrable into your Production Line
Do not hesitate to contact us
We are at your complete disposal. We would be happy to provide you with our know-how and free consulting services to select the best BIOMETiC solution for your food inspection and fruit sorting needs.
Contact us now, and let's discuss how we can make your food products and fresh produce better and more secure than ever before.