Discover our Constant Challenges and Growth History. We have been Technological Leaders in In-line Scanning for over 40 Years.
OUR HISTORY OF Innovations for the food industry
Our identity is strongly linked to the products of our territory. We identify ourselves with food. And every food, like every company in the food industry, has its own specific characteristics. And we, at Biometic, know this very well. Discover our history.
In March 1980, among the South Tyrolean apple orchards of the Isarco Valley, Federico Giudiceandrea, our president and founder, and his two friends Paul Durst and Hansjörg Thaler developed the first automatic calibration tool for distinguishing red apples from yellow ones. Over the years, the proximity of mountains and forests led them to specialize in the wood industry. Under the name of Microtec, we have gained a reputation as the world leader in wood scanning technology for defect detection and quality grading. We have expanded, becoming a reality of more than 350 collaborators with a branch office in Venice and an ever-expanding worldwide network of sellers and resellers.
The dream, however, to go beyond the external quality of apples has remained. And so, in 2012, Biometic was officially founded. A team dedicated exclusively to the food and fruit world has applied Microtec's experience and know-how in high-speed in-line product scanning and process optimization to develop new technologically advanced solutions for the food world. This has enabled food manufacturers and producers to optimize their products' safety and quality as well as their processes.
A company in continuous evolution
Our History of Technological Innovations from 1980 to Today
Our history shows our constant growth over time. The dream to go beyond the external quality of apples remained. And so, over time, we introduced cutting-edge technologies that have marked our history.  Here are some of the most important milestones we have achieved: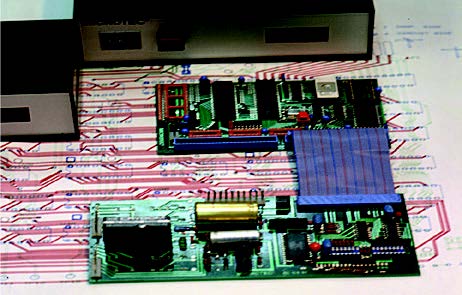 1981
Introduction of the Intel 8080 microprocessor for the numeric process control First introduction of a  personal computer (Apple II) for the numeric process control
1982
Development and introduction of infrared multiplex technology to create fine definition light grids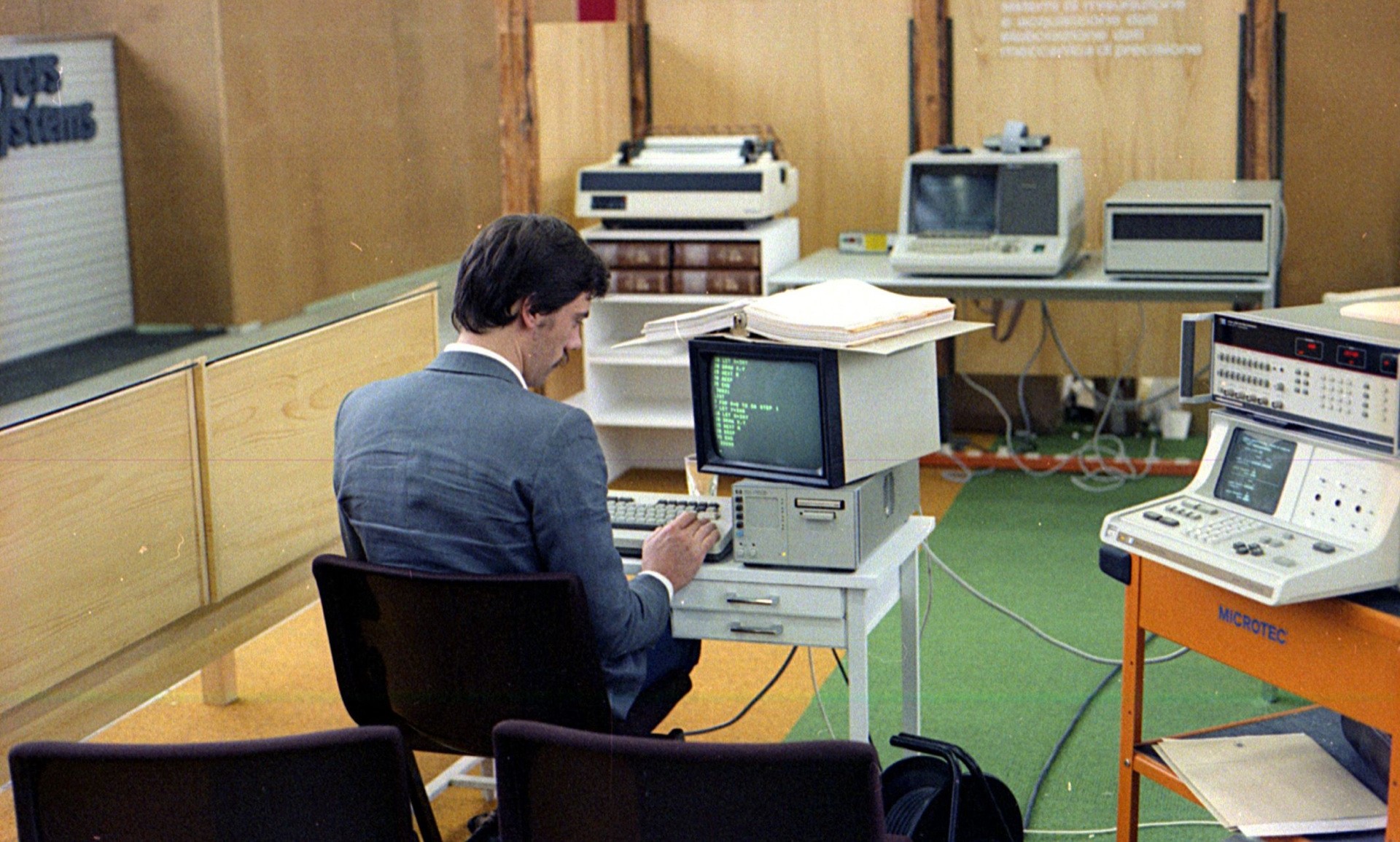 1983
Integration of all control components such as microprocessors, memory, video, and keyboard control drives on the single-board industrial computer MiCROVIC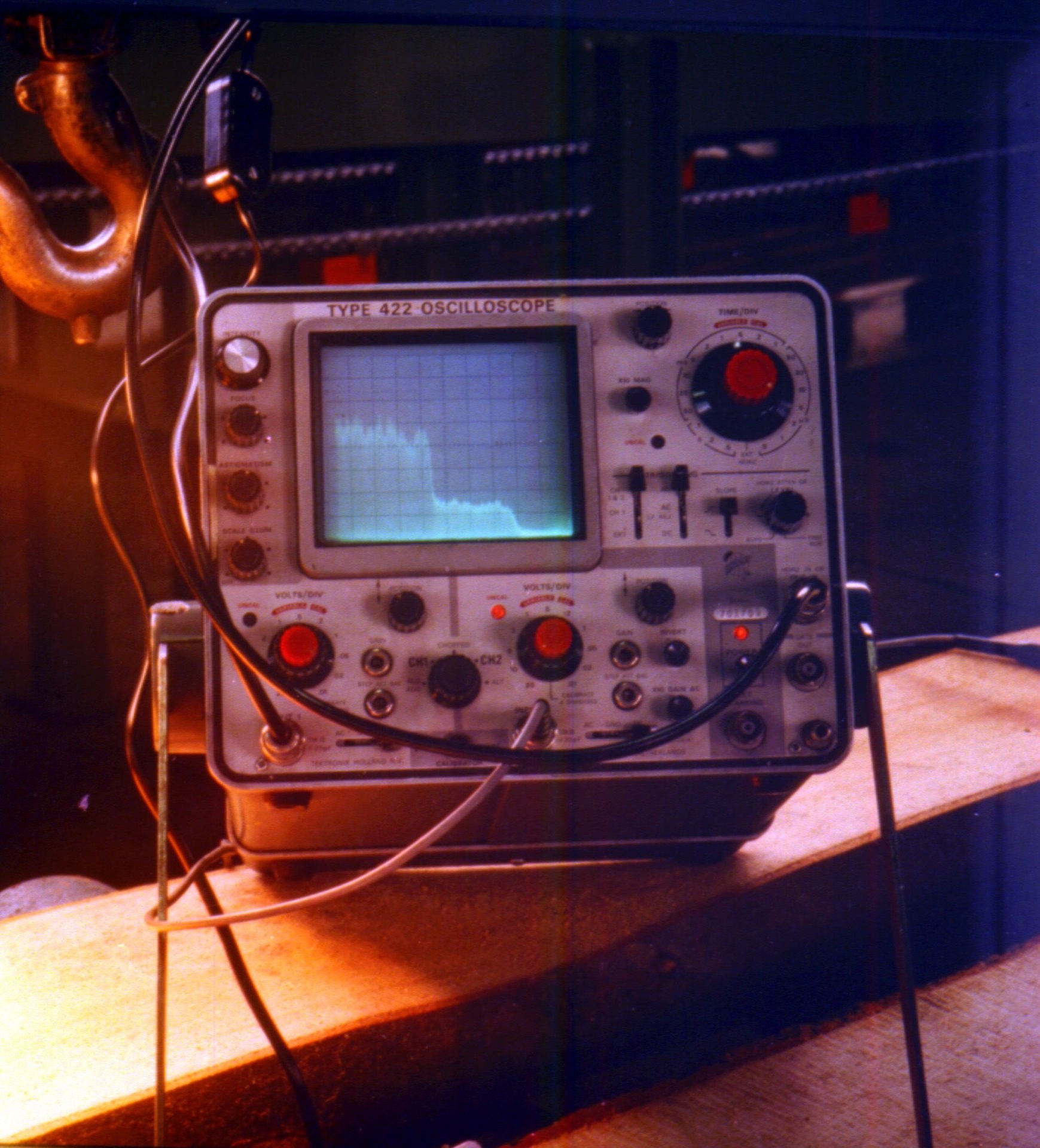 1984
Video Interface Controller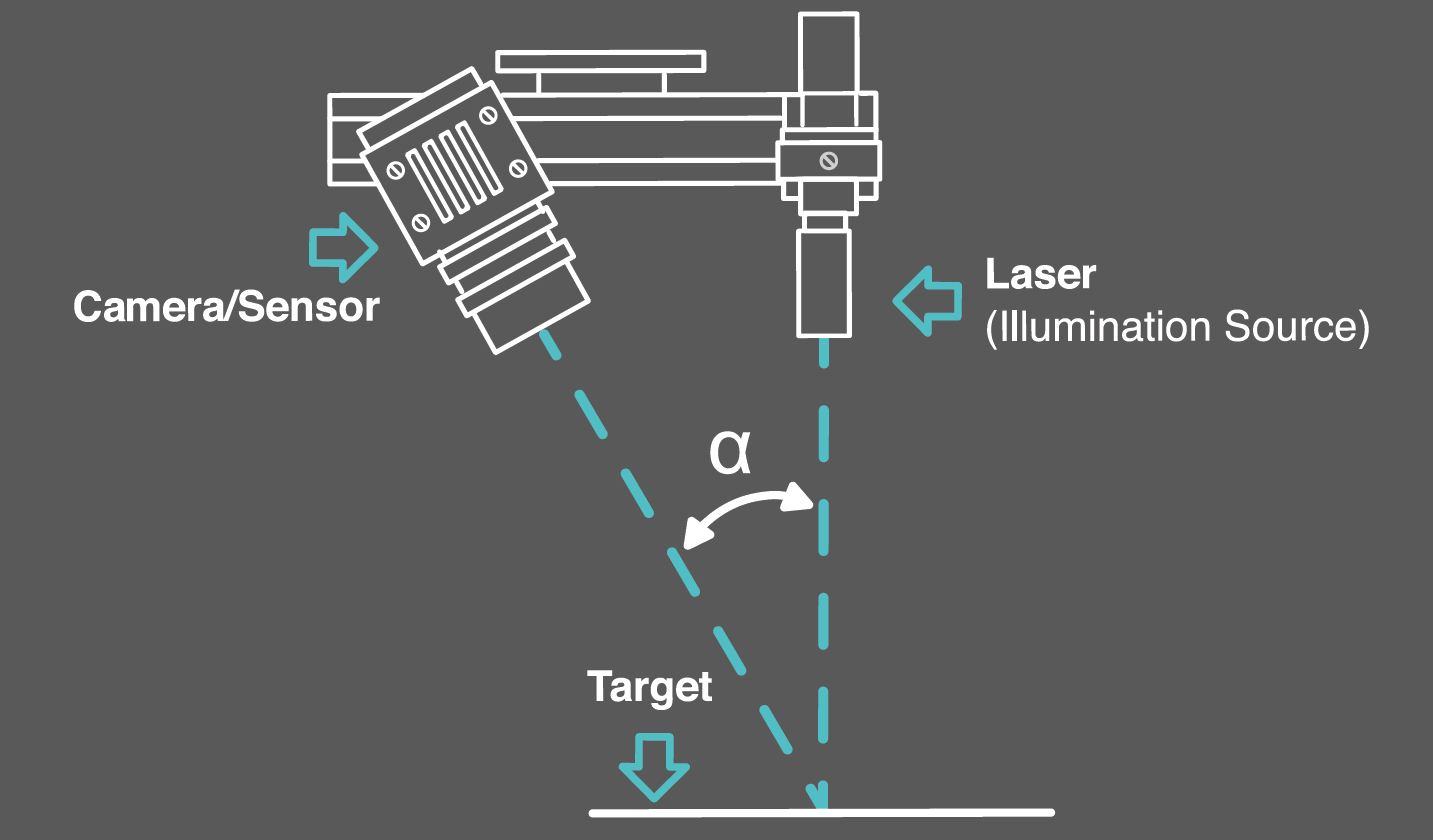 1985
Introduction of the world's first laser light triangulation technique for 3D reconstruction of products'
surface
1989
Introduction of the graphic user interface and the mouse (Atari)
1990
Development of real-time software driver units for automation on PCs
1992
Development of a digital image processor based on parallel computing
1994
Development of the first scanner for detection of defects
1995
Implementation of X-ray technology for image processing support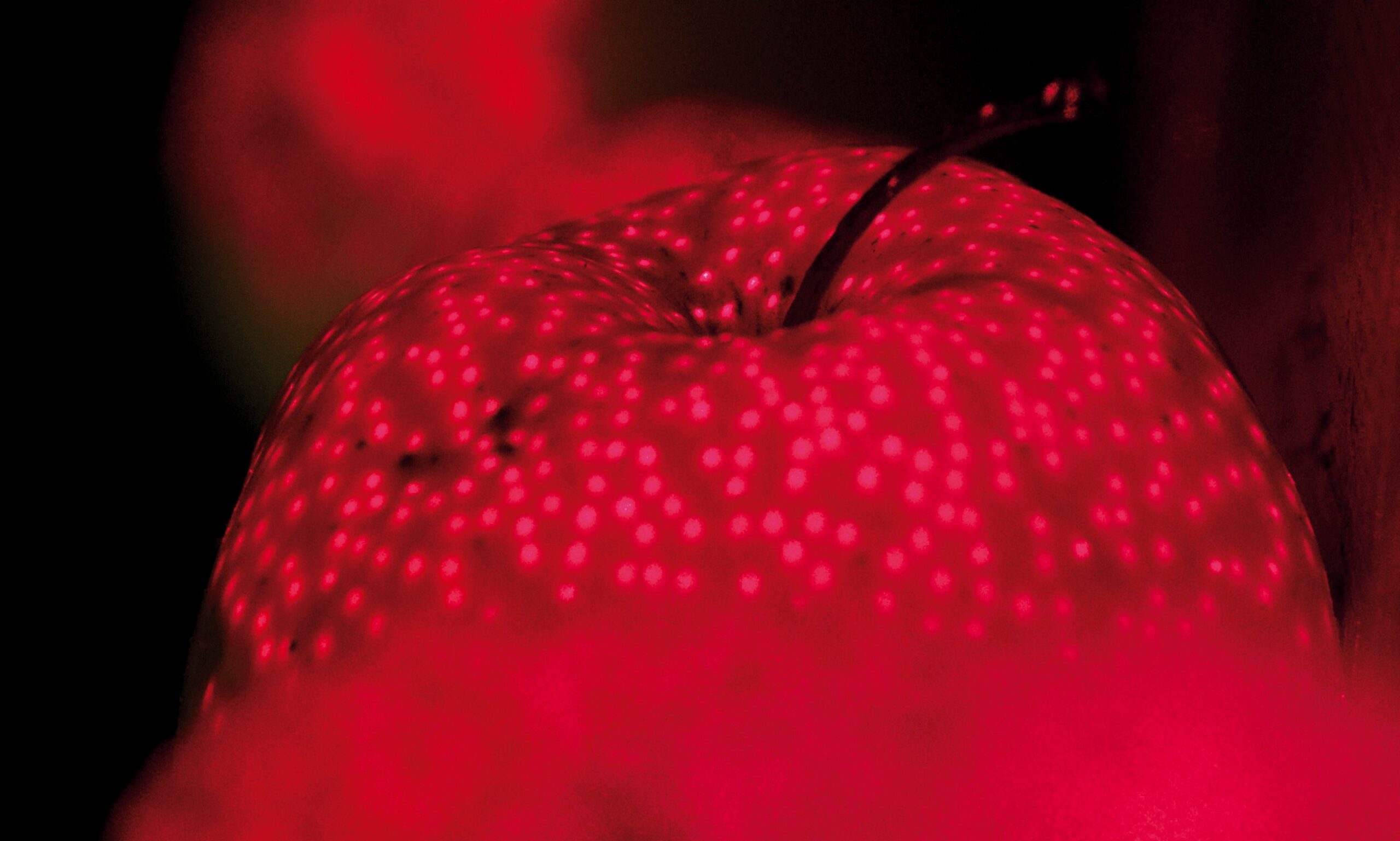 1997
Development and introduction of the laser scattering effect to recognize products' defects    
1999
Application of machine learning methods based on neural networks for image processing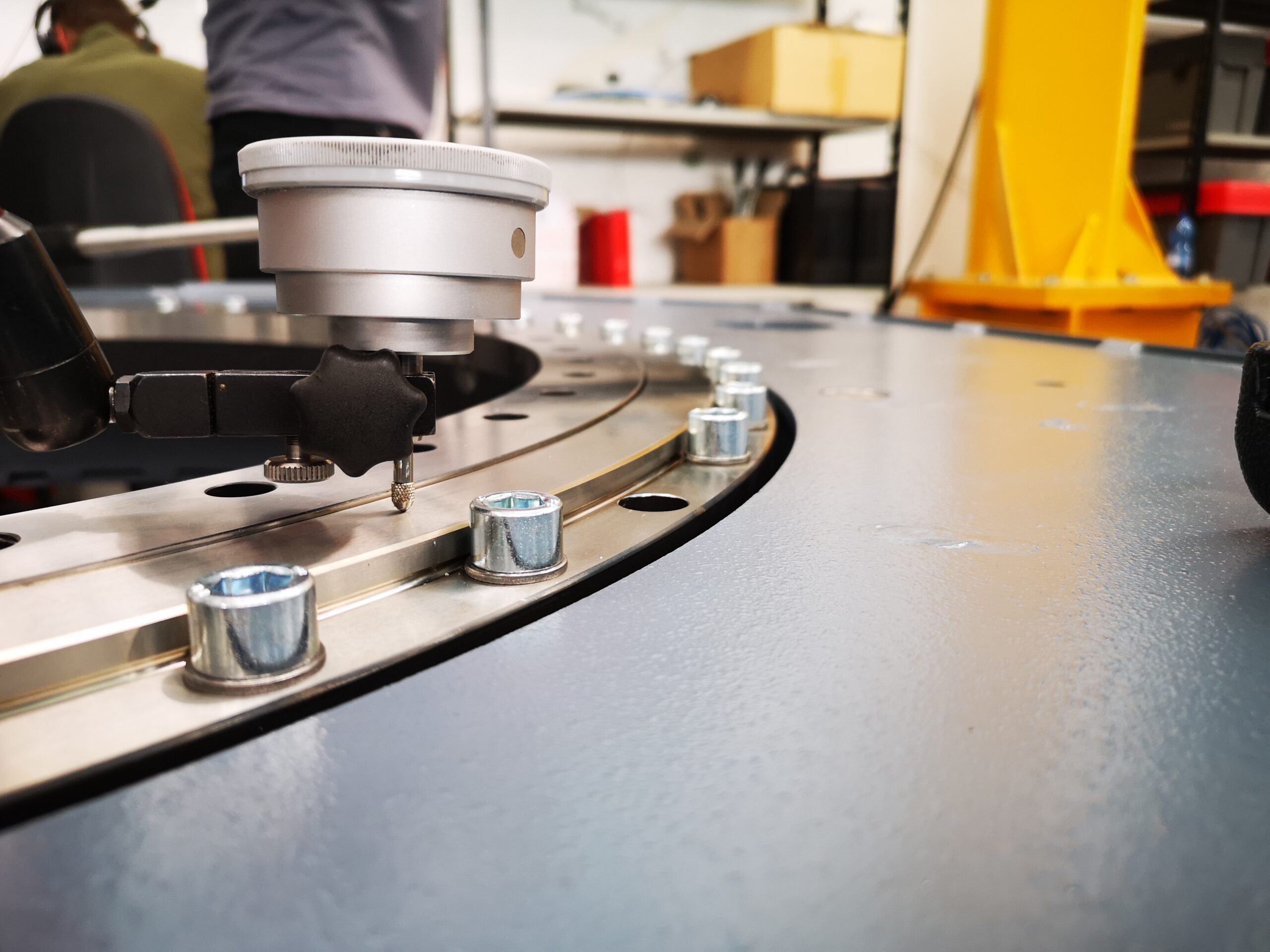 2001
First tests with X-ray computed tomography and development of a radioscopy scanner for product scanning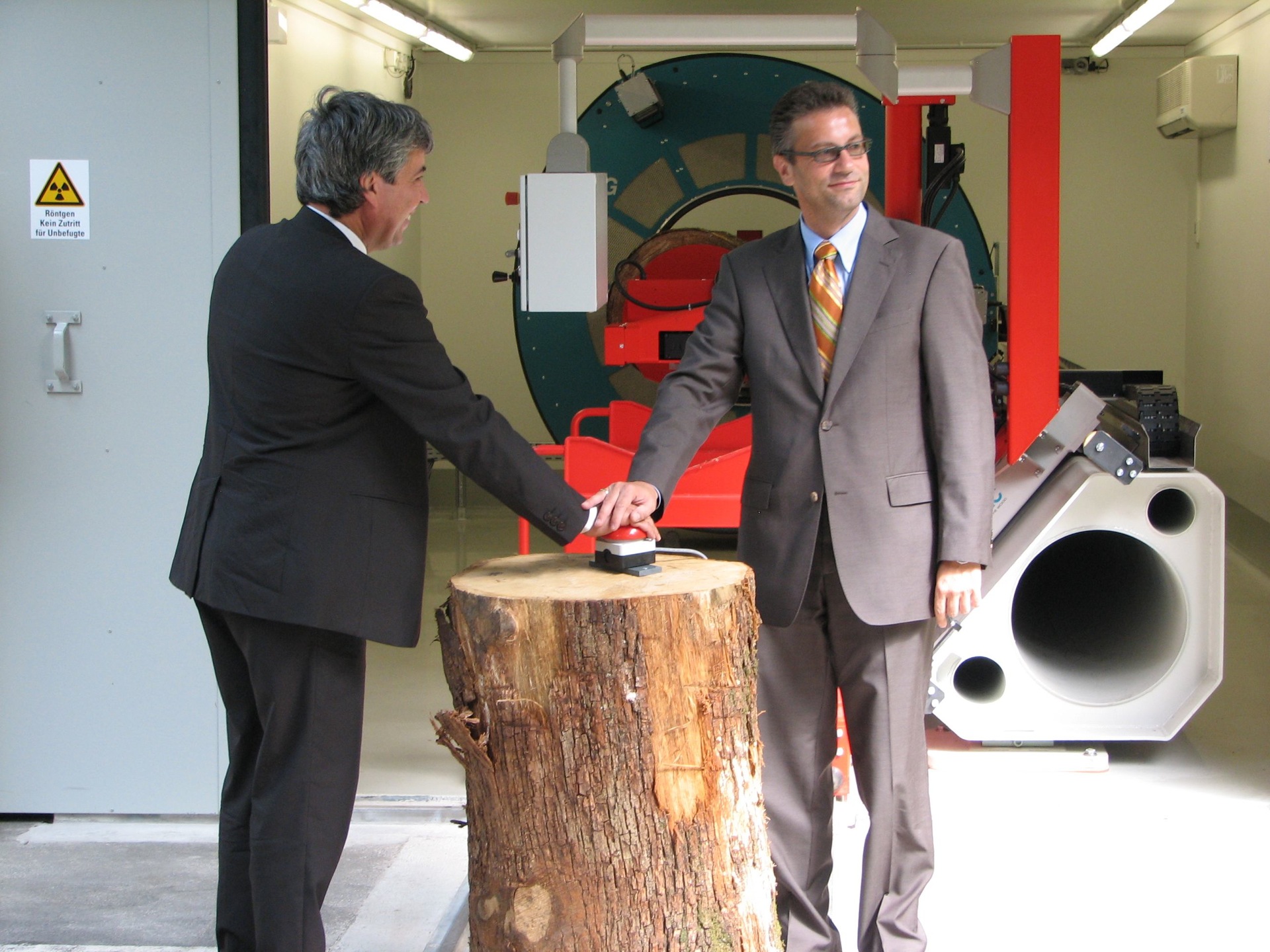 2008
Official presentation of the first industrial high-speed Computed Tomograph for industrial use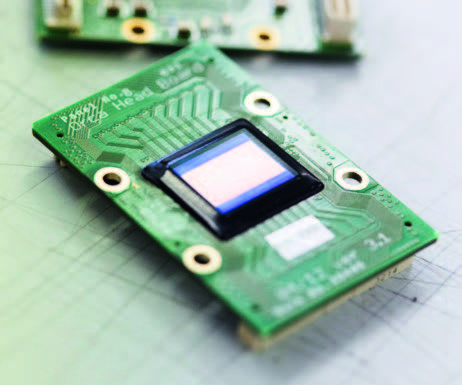 2009
Development of a high-performance CMOS Sensor (Generation 1) for Biometic's Crometic Camera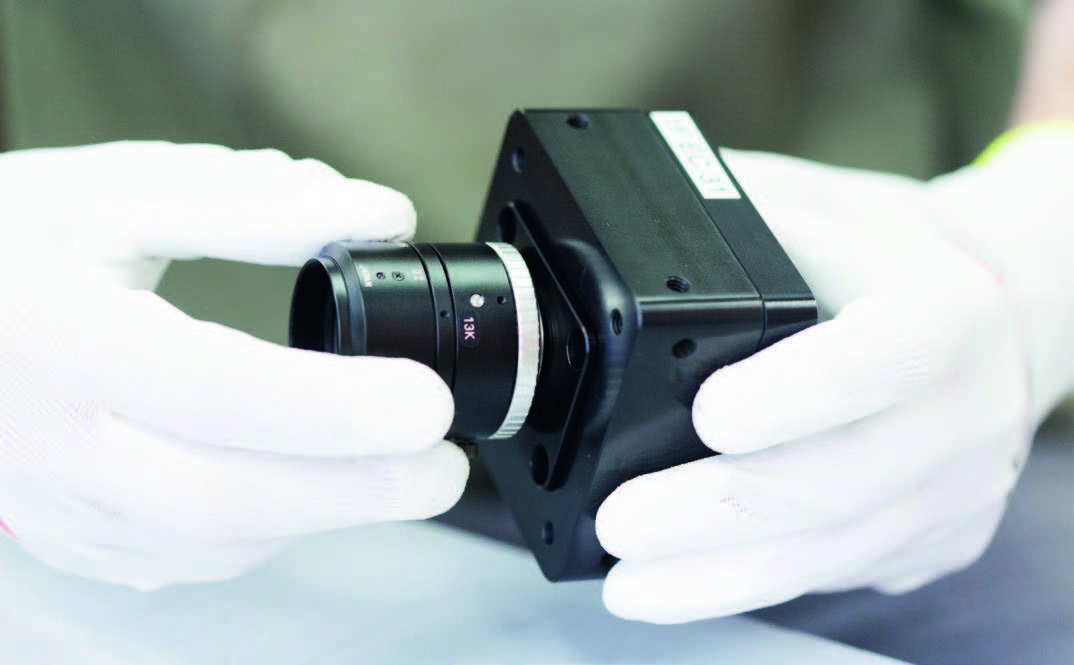 2013
Introduction of the in-house developed digital Crometic camera for fruit processing applications with custom CMOS digital sensor providing images at ultra-high-speed with full HD resolution

New low power X-ray technology for efficient and safe operations
2016
Presentation of the newly designed Q Eye series with HD cameras  as well as laser 3D and near-infrared (NIR) technology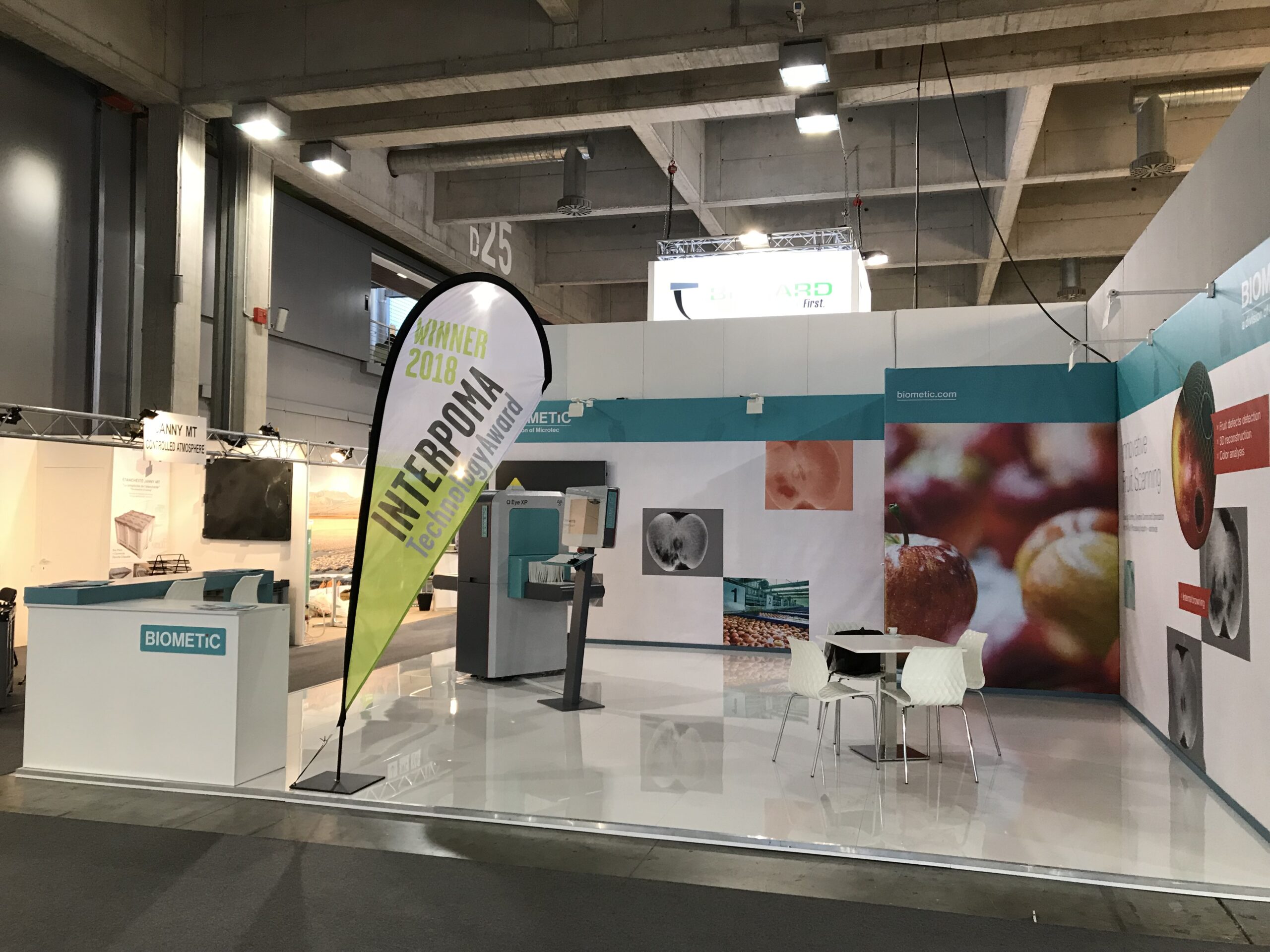 2018
Q Eye XP, Biometic's new internal fruit quality scanner featuring top-of-the-range- X-ray inspection for grading and packaging lines, is awarded the Interpoma Technology Award in the "Post Harvest" category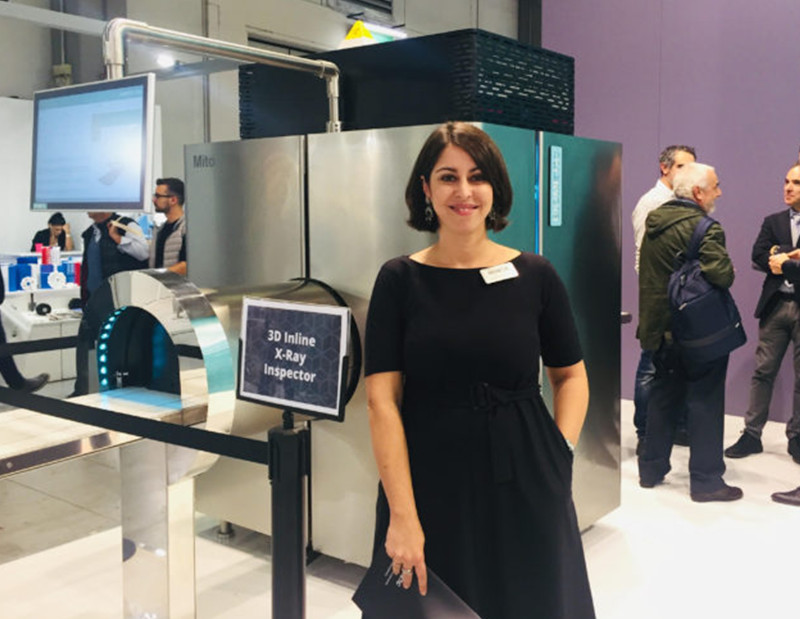 2019
Official presentation of Mito, the first in-line 3D X-ray inspection system for food safety and quality inspection

Implementation of artificial intelligence and deep learning in all quality scanning solutions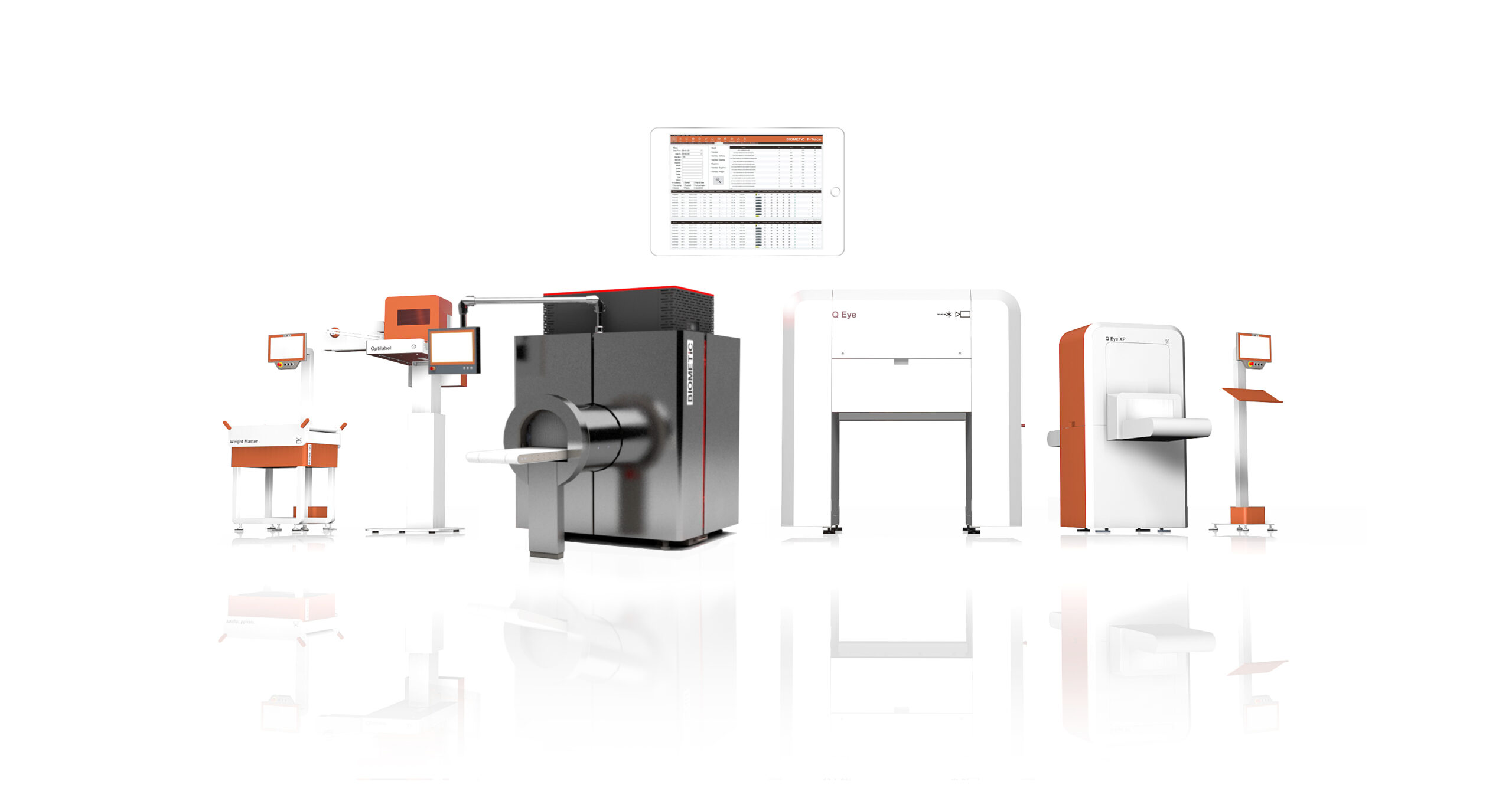 2020
Introduction of the hyperspectral camera for fruit and vegetable quality inspection

Presentation of Biometic's new product design, where the orange color represents the sun and ripe fruits, and the white color stands for hygiene and cleanliness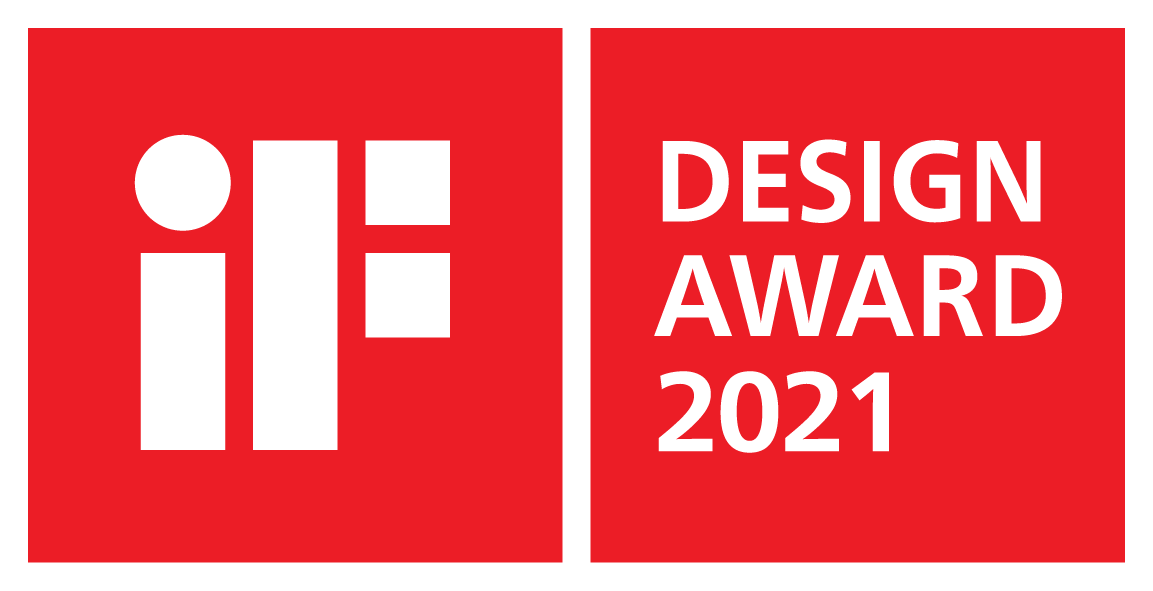 2021
Winning of the international iF Design Award for Q Eye, Q Eye XP, Optilabel, Weight Master, and Tally, Biometic's inspection solutions for the fruit and vegetable sector
Technology leaders in food safety, food quality and process optimization
We are here at your Disposal
To ensure the high quality of your products and our services, we provide you with our company know-how and our free consulting services to choose together the best Biometic solution for your food inspection needs.
Contact us now with no obligation and find out how we can help you to grow your business.