Food Quality Solutions: 3D X-ray Inspection Technologies for Food and Fruit Quality
Learn more about our Inspection and Food Quality Solutions and find out how we can help you ensure High-quality Products.
FOOD QUALITY SOLUTIONS TO MEET Customer and Consumer Quality Standards
Meet Quality Expectations with 3D and X-ray Food Inspection
Food quality means meeting the quality characteristics expected by consumers and customers. Their quality standards are high and varied: If their favorite product doesn't have the usual texture, appearance, or packaging, they notice it right away.
Using BIOMETiC 's 3D and X-ray inspection systems with high-resolution scans, you can inspect the internal and external quality of your products.
Learn more how with our food inspection systems you can meet your consumers' quality standards, protect your brand reputation, and eliminate waste in your production.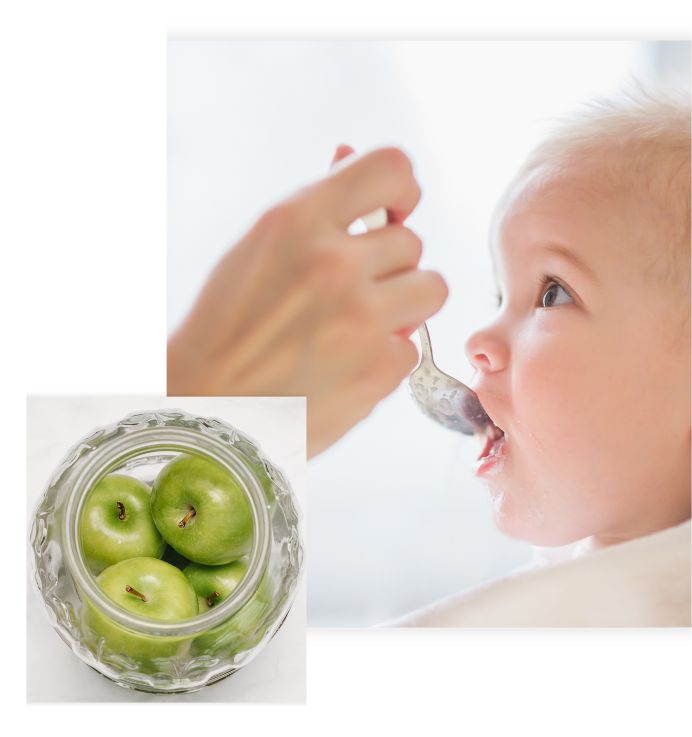 Detect internal and external Food Quality Characteristics
BIOMETiC Products for Food Quality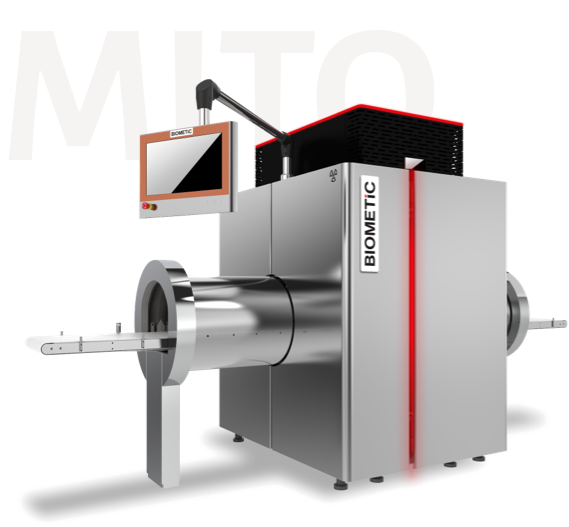 Mito in your production line

3D X-ray Inspection System for Food Safety and Quality
Mito is the first and only in-line 3D X-ray food inspection system for the food industry.
As a complete solution for food safety and quality, it guarantees food and consumer safety, protection of brand reputation, and continuous quality and process optimization.
Compared to conventional metal detectors and X-ray inspection systems with 2D technology, Mito applies non-destructive 3D in-line scanning technology combined with artificial intelligence, resulting in more accurate safety and quality checks with fewer errors and waste.
Smart Optical Sorter with AI for Fruit and Vegetables
Q Eye Smart is BIOMETiC's smart optical sorter with artificial intelligence (AI) and control of rotation for the external quality analysis of your fruit and vegetables. It allows optimized sorting thanks to its highly accurate scanning according to your products' color, size, and volume.
Using multisensorial scanning and the full HD images of Crometic, BIOMETiC 's in-house camera with high-performance digital sensors, Q Eye Smart creates accurate analyses of your products. This BIOMETiC patented technology allows you to locate surface defects precisely, thus excluding multiple counting. In this way, you can detect even the smallest surface defects, such as calyx cuts on apples.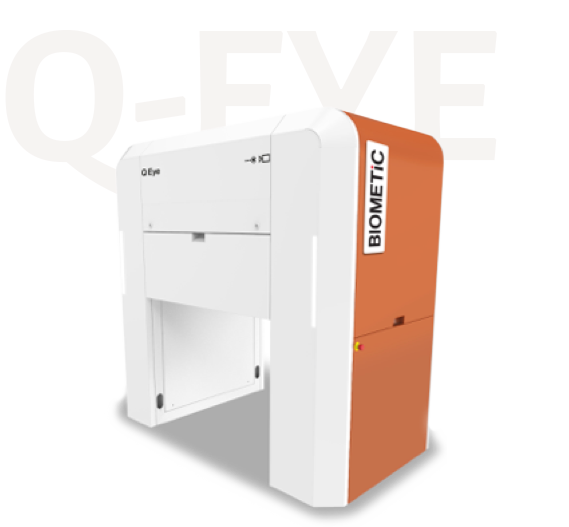 Q Eye smart in your production line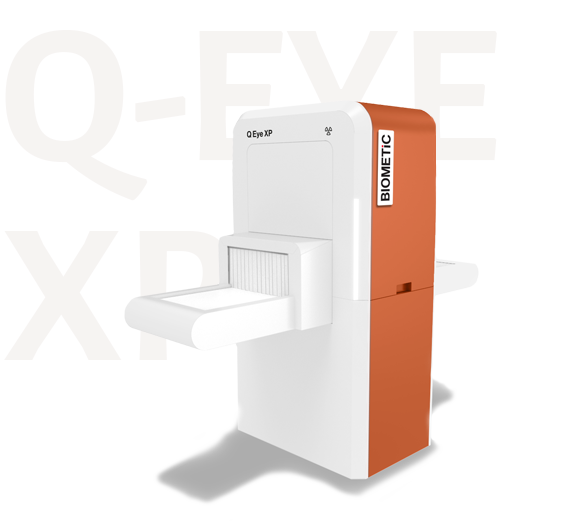 Q Eye XP in your production line

In-line X-ray System for Internal Quality and Safety
Q Eye XP is the only X-ray inspection system designed for packaging lines and large-scale retail trade for the final safety and internal quality control of your boxed fruit and vegetables. 
Working with artificial intelligence, Q Eye XP analyzes and detects any internal defects in your products, such as rot, corkiness, or foreign bodies. In addition to determining the internal quality and checking the safety of your products, Q Eye XP weighs your fruit and vegetable boxes to ensure their perfect weight.
Do not hesitate to contact us
We are at your complete disposal. We would be happy to provide you with our know-how and free consulting services to select the best BIOMETiC solution for your food inspection and fruit sorting needs.
Contact us now, and let's discuss how we can make your food products and fresh produce better and more secure than ever before.