3D X-Ray Inspection Solutions for Food Safety and Brand Protection
BIOMETiC 's 3D X-ray Inspection Solutions help you ensure Safe Products to Consumers. Protect your Brand Reputation with our Food Safety Solutions.
Food Safety and Consumer Protection
Ensure Food Safety with 3D X-ray Food Inspection
In response to consumers' growing need for food safety and health protection, there are numerous inspection systems on the market that analyze food products for certain foreign bodies or quality defects.
Compared to conventional X-ray inspection solutions, with BIOMETiC 's three-dimensional X-ray inspection and optimization systems you can be sure to detect both defective products and multiple types of hazardous physical contaminants, even glass-in-glass.
Monitor now dynamically your production in real-time to ensure food safety and suitability. In this way, contaminated products are ejected from the production line before they reach the consumer's table.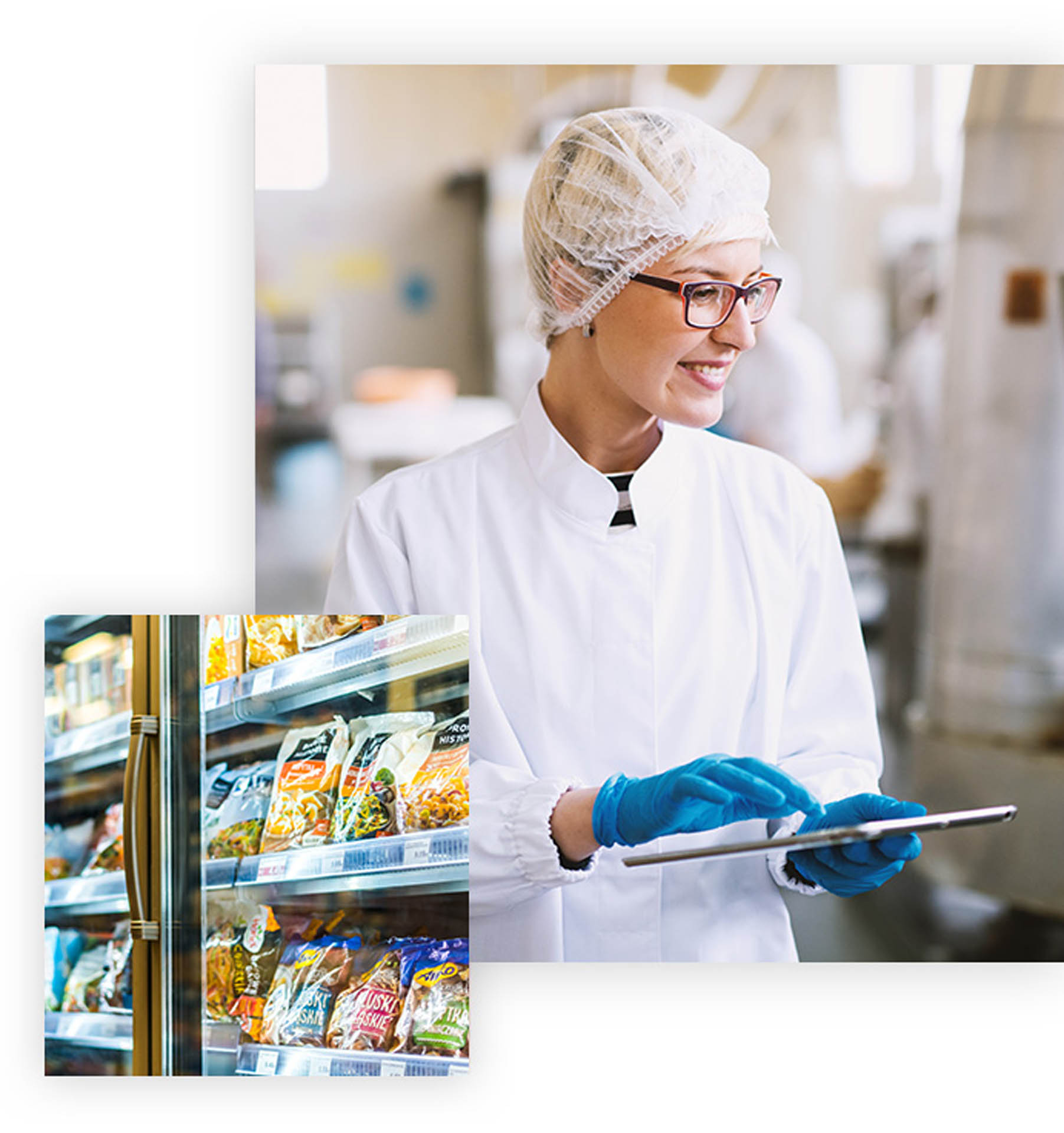 Detect and prevent foreign bodies and contaminants in food
BIOMETiC Products for Food Safety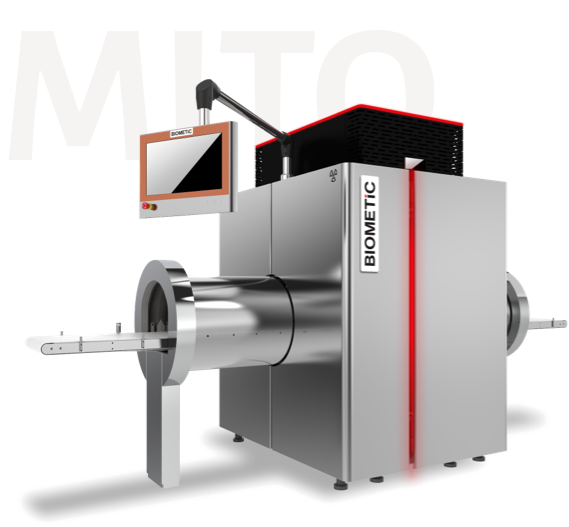 Mito in your production line

3D X-RAY INSPECTION SYSTEM FOR FOOD SAFETY AND QUALITY
Mito is the first and only in-line 3D X-ray food inspection system for the food industry.
As a complete solution for food safety and quality, it guarantees food and consumer safety, protection of brand reputation, and quality and process optimization.
Compared to conventional metal detectors and X-ray inspection systems with 2D technology, Mito applies non-destructive 3D in-line scanning technology combined with artificial intelligence, resulting in more accurate safety and quality checks with fewer errors and waste.
Software for complete Food Traceability and Re-traceability
The software F-Trace is a complete solution that can be integrated into all production lines. It optimizes your processes, providing real-time data of the different processing phases, from supply and processing times to the shipment of your products.
By interacting with other machines in your production line, F-Trace allows you to manage your production processes in real-time. A single flexible and customizable tool that allows you to control and manage your production at 360 degrees.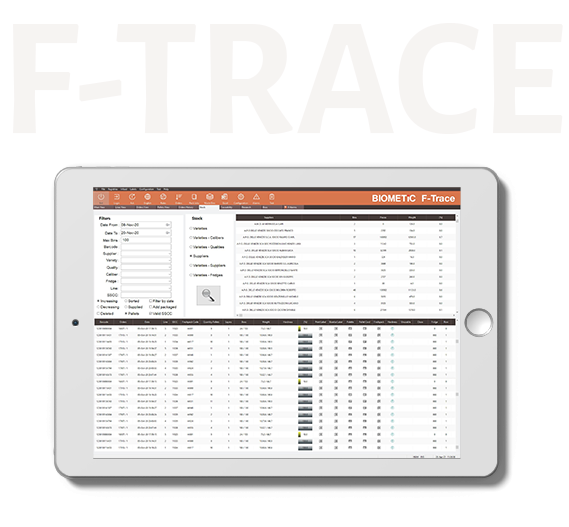 F-Trace in your production line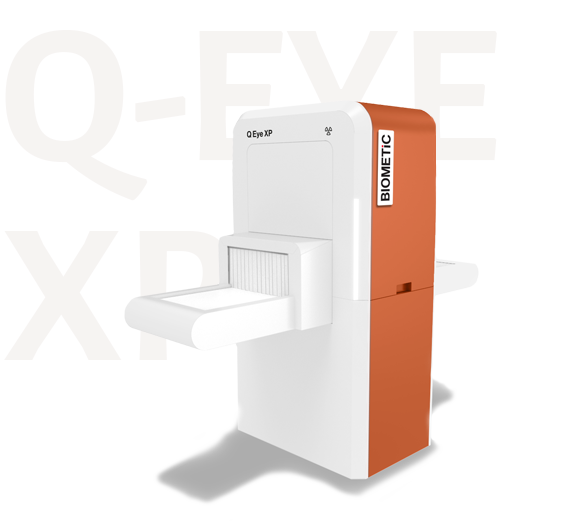 Q Eye XP in your production line

X-ray inspection system for final safety and quality checks
Q Eye XP is the only X-ray inspection system designed for packaging lines and large-scale retail trade for the final safety and internal quality control of your boxed fruit and vegetables. 
Working with artificial intelligence, Q Eye XP analyzes and detects any internal defects in your products, such as rot, corkiness, or foreign bodies. In addition to determining the internal quality and checking the safety of your products, Q Eye XP weighs your fruit and vegetable boxes to ensure their perfect weight.
Do not hesitate to contact us
We are at your complete disposal. We would be happy to provide you with our know-how and free consulting services to select the best BIOMETiC solution for your food inspection and fruit sorting needs.
Contact us now, and let's discuss how we can make your food products and fresh produce better and more secure than ever before.