Process Optimization Solutions: Technology to optimize your Food and Fruit Production Processes
Discover BIOMETiC 's Process Optimization Solutions for Food and Fruit. We can help you manage your Production Process Automatically and ensure Maximum Food Traceability.
Food, Fruit, and Vegetable Traceability
Process Optimization Solutions to help you ensure Maximum Food Traceability
Consumers want accurate information about products to make an informed and transparent choice when it comes to food. As a food manufacturer or producer, you want to be sure that you can reconstruct the entire process of the food and ensure healthy and safe products for your consumers. 
This is why another important aspect of ensuring maximum safety and quality of food is optimizing the production process: So that in case of unsafe food batches, you can promptly withdraw from the market those at risk.
By integrating BIOMETiC's smart optimization solutions into your line, you can now protect both your consumer's health and your brand's reputation. All this while optimizing your production processes and ensuring maximum food traceability.
Discover now how we help you automatically manage your food's labeling, weighing, and traceability processes.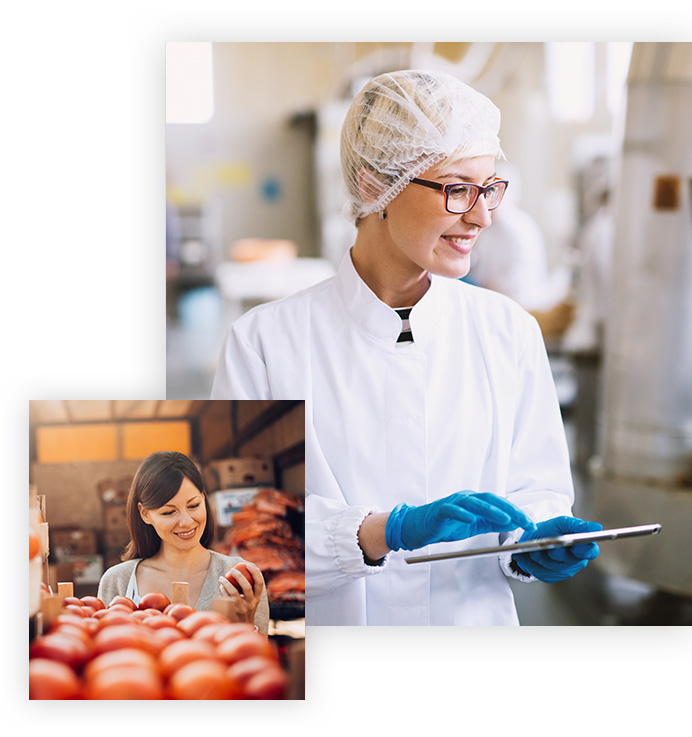 Solutions for Production Process Optimization
Sorting, Weighing, Labeling, and Traceability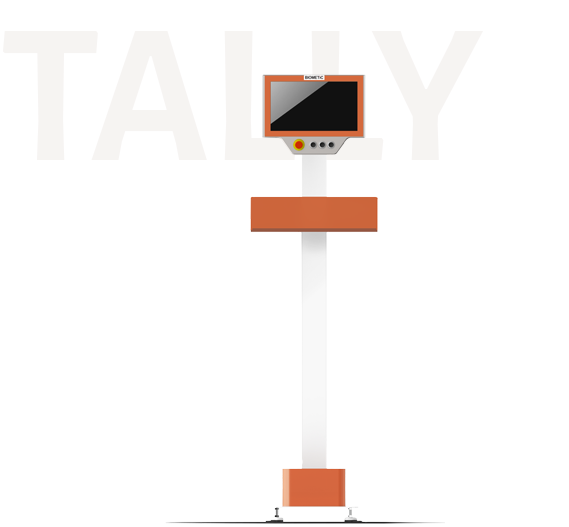 TALLY IN YOUR PRODUCTION LINE

Control and Optimization of Fruit and Vegetable Sorting
Tally is a single solution that allows you to control and manage your orders as well as automate the selection and grading line. 
It continuously collects and evaluates each fruit's information (weight, size, volume, shape, and color) acquired from the optical sorter Q Eye. In this way, Tally controls the processes and manages multiple sorting lines, output, and packing benches.
Tally works on any sorting machine and manages production in real-time according to your company's needs. Besides, you have mobile access to the software for production control at your fingertips with the T Pad tablet device.
Software for complete Food Traceability and Re-traceability
F-Trace is a complete solution that can be integrated into all production lines. It optimizes your processes, providing real-time data of the different processing phases, from supply and processing times to the shipment of your products.
By interacting with other machines in your production line, F-Trace allows you to manage your production processes.
A single flexible and customizable tool that allows you to control and manage your production at 360 degrees in real-time.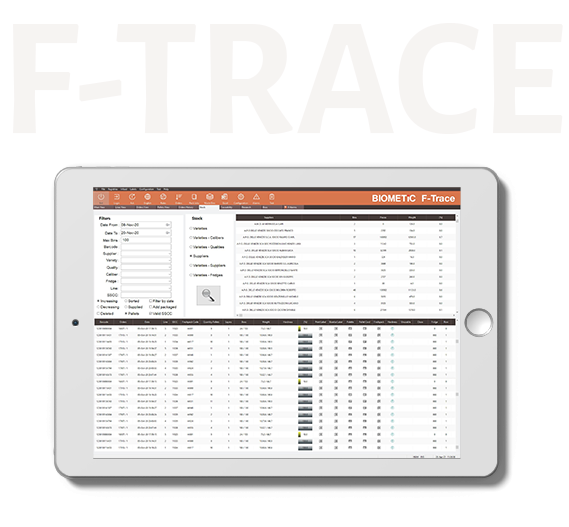 F-Trace in your production line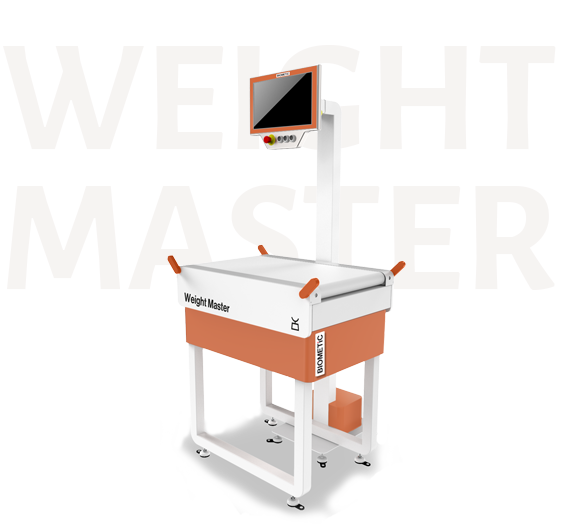 Weight Master in your production line

Dynamic Checkweigher for Food and Fruit Applications
Weight Master is a checkweigher that quickly, accurately, and economically controls the weight of your food packages and fruit and vegetable boxes. 
Its accuracy allows you to reduce surpluses and shortages per package significantly.
With Weight Master, you can achieve the highest levels of accuracy and productivity by easily integrating it into existing packaging lines, even as a stand-alone product.
In-line Labeling System for Fruit and Vegetables
Optilabel is an automatic labeling system that stands out for its robustness, precision, and flexibility in applying labels with all the information needed to trace the boxes. 
It can be integrated into all existing packaging lines, guaranteeing automatic labeling according to your specific needs and the product.
Like other BIOMETiC solutions, Optilabel can too be integrated into your production line along with Weight Master and F-Trace to ensure complete food traceability.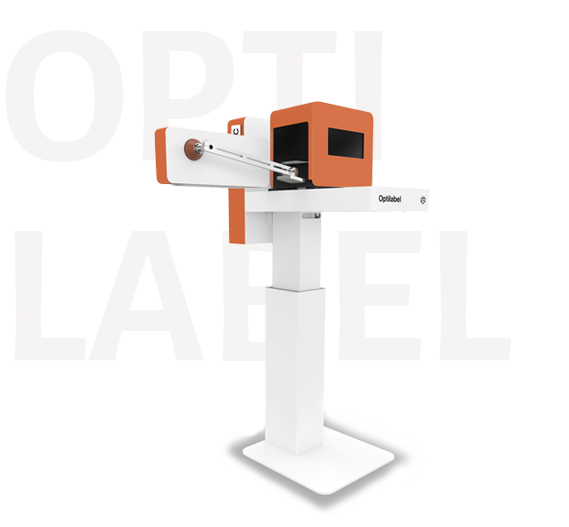 OPTILABEL in your production line

Do not hesitate to contact us
We are at your complete disposal. We would be happy to provide you with our know-how and free consulting services to select the best BIOMETiC solution for your food inspection and fruit sorting needs.
Contact us now, and let's discuss how we can make your food products and fresh produce better and more secure than ever before.