Spotlight on Avocados at the only European Congress dedicated to Tropical Fruit
BIOMETiC among the global avocado experts to provide insights into quality control technologies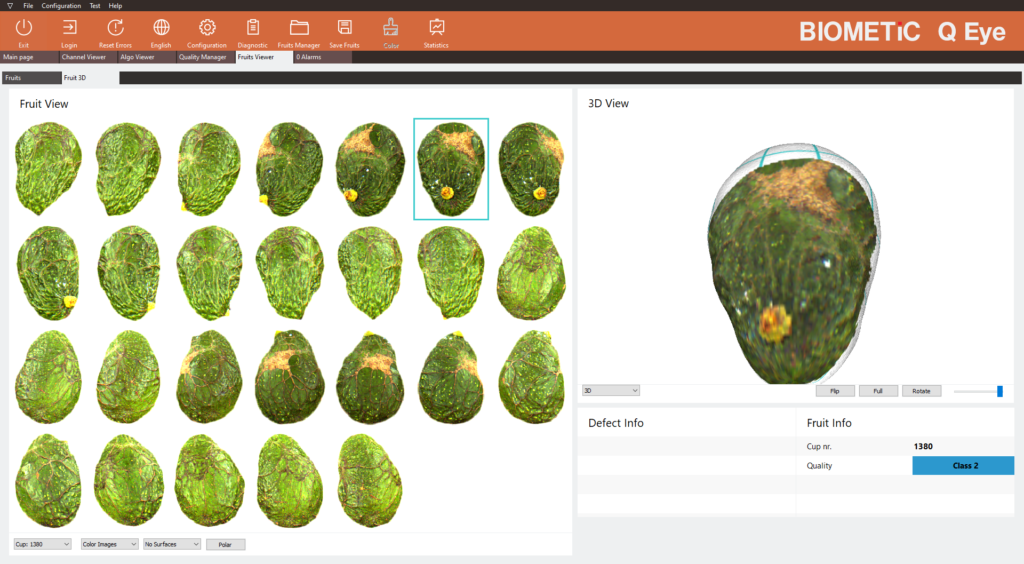 On 6th May 2022, at the Rimini Expo Centre (Italy), the third edition of the TROPICAL FRUIT CONGRESS takes place.
The Congress is the first tropical fruit summit in Europe to be held during the fruit and vegetable professional event MACFRUT.
From consumption to technologies and sales, the Tropical Fruit Congress will provide an overview of the most important aspects of tropical fruits. In this year's edition, which will be the third, the spotlight will be on avocados.
Among the global avocado experts, who will provide interesting insights into the avocado production and market, BIOMETiC is represented at the Congress with a booth in the thematic exhibition area. There, we present, among other quality control solutions, Q Eye, the award-winning artificial intelligence-powered optical sorter.
Through its real 3D reconstruction, Q Eye helps avocado producers obtain high-quality products while simultaneously optimizing the production processes. In fact, artificial intelligence is the key tool for avocado producers to increase stability, reliability, and accurate sorting of the products.
Our BIOMETiC Sales Team is looking forward to the personal exchange and will be happy to provide competent advice on our solutions!