THE 3D X-RAY INSPECTION SYSTEM MITO AS WINNER OF THE ADI DESIGN INDEX
Mito – An Excellence of Italian Design
BIOMETiC's Mito, the innovative 3D X-ray inspection system for complete food safety and food quality, has won the prestigious ADI Design Index Award. The Industrial Design Association (ADI) made the announcement on November 18 at a dedicated event at the ADI Design Museum.
The ADI Design Index is a unique selection made by the Permanent Observatory of Design. It covers products and product systems in every market, theoretical and critical research, and design-related processes or businesses. ADI identifies and honors the best Italian design currently in production selected by the ADI Permanent Design Observatory.
The chosen products stand out for their originality as well as their functional and typological innovation. Particular attention was also given to aspects such as respect for the environment, public and social value, usability, and interaction.
NOT JUST A CONVENTIONAL X-RAY INSPECTION SYSTEM
Why Mito was selected by the ADI Permanent Design Observatory
ADI's international committee has chosen BIOMETiC Mito for its elegant design, attention to sustainability, and innovative technology.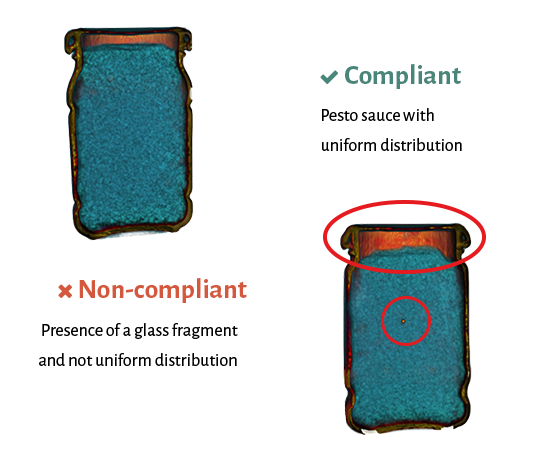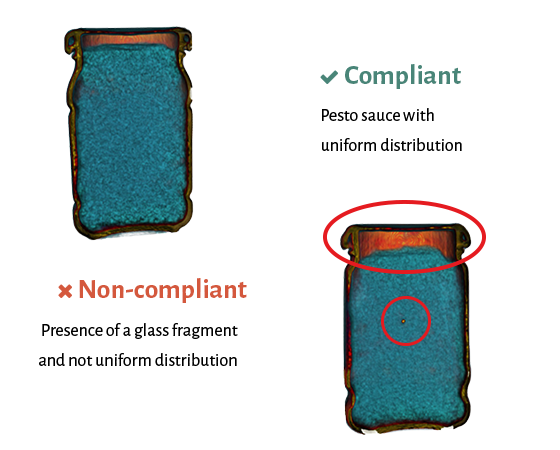 Mito has been designed by BIOMETiC, together with the Italian industrial design studio MM Design, to combine design with innovation while keeping an eye on sustainability. BIOMETiC's innovative 3D X-ray inspection system reduces and eliminates food waste by expelling only those food products that do not meet food safety and quality standards. By so doing, significant energy savings throughout the food process.
Innovative and customizable for the food manufacturers' food safety and quality inspection needs, BIOMETiC Mito is the perfect inspection solution for the food industry: Compared to conventional X-ray inspection systems, Mito combines X-rays technology with computed tomography (CT) and artificial intelligence (AI). The rotating X-ray source – BIOMETiC's computed tomography technology – captures the shape and characteristics of the scanned food products in detail. By doing so, Mito recreates 3D reconstruction of the object in-line at production speed.
This BIOMETiC's 3D in-line scanning technology thus translates into a more precise and strict in-line inspection control with fewer errors and waste than X-ray inspection systems with 2D technology ensuring various and effective food safety and quality checks. Consequently, it allows locating even the smallest foreign bodies in food and verifying the products' internal and external quality characteristics through non-destructive analysis.
Besides, Mito's reduced weight and compact design make it possible to ship it anywhere in the world with reduced transport costs and CO2 emissions.
WHEN INNOVATION MEETS DESIGN
Our Committment to Food Safety and Food Quality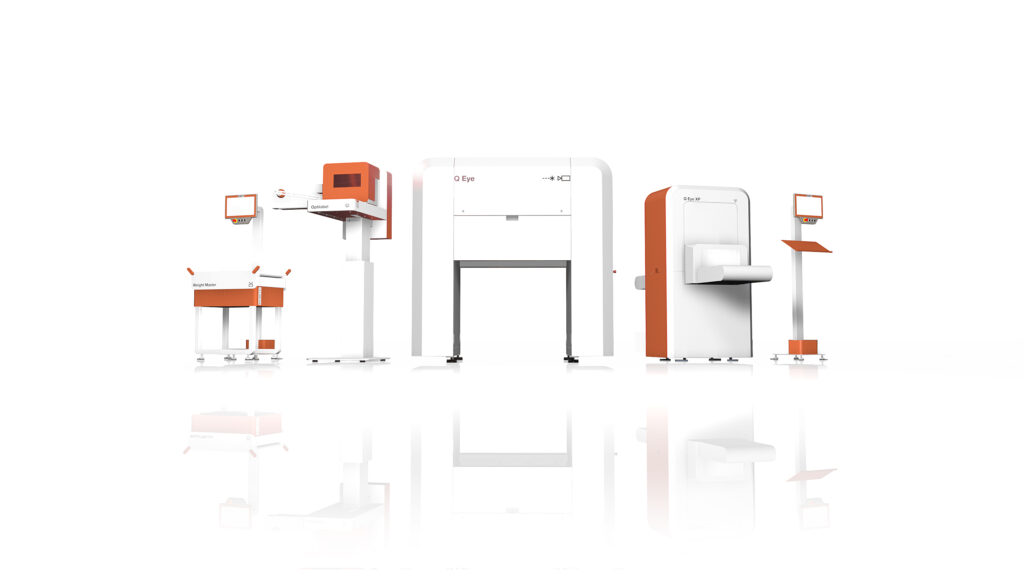 BIOMETiC's commitment to food safety, food quality, and production process optimization combined with high-quality design delivered significant results. Besides the ADI Design Index, so far, BIOMETiC has already been awarded among others the Interpoma Technology Award in the "Post Harvest" category for Q Eye XP, BIOMETiC's new internal fruit quality scanner featuring top-of-the-range X-ray inspection for grading and packaging lines as well as supermarkets, and the iF award for:
Q Eye Smart, the Optical Sorter with Artificial Intelligence for Fruit and Vegetables,
Tally, the Control and Optimization Solution for Fruit and Vegetable Sorting,
Weight Master, the Dynamic Checkweigher for Food and Fruit Applications, and
Optilabel, the In-line Labeling System for Fruit and Vegetable