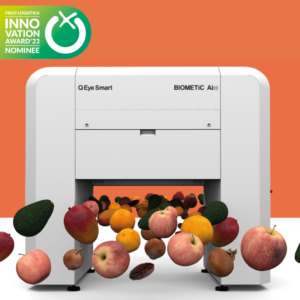 SAY GOODBYE TO INACCURATE VEGETABLE AND FRUIT SORTING WITH Q EYE SMART
BIOMETiC presents at FRUIT LOGISTICA Q Eye Smart: The only quality scanner for the fruit and vegetable industry entirely based on artificial intelligence (BIOMETiC Ai). Nominated for the Fruit Logistica Innovation Award.
With more than 40 years of experience in real-time biometric scanning solutions and high-speed process optimization, BIOMETiC is the reliable provider of innovative solutions for the fruit and vegetable industry. The South Tyrolean company helps to increase the added value of your fresh produce and ensure your international customers' success and satisfaction.
The new BIOMETiC Q Eye Smart is the only quality scanner for fruits and vegetables fully based on an artificial intelligence platform (BIOMETiC Ai).
This state-of-the-art, unique technology gives you a more precise and efficient sorting process that ensures the highest quality of your produce while reducing costs and waste.
WHAT FURTHER ADVANTAGES DOES BIOMETiC Ai GIVE ME?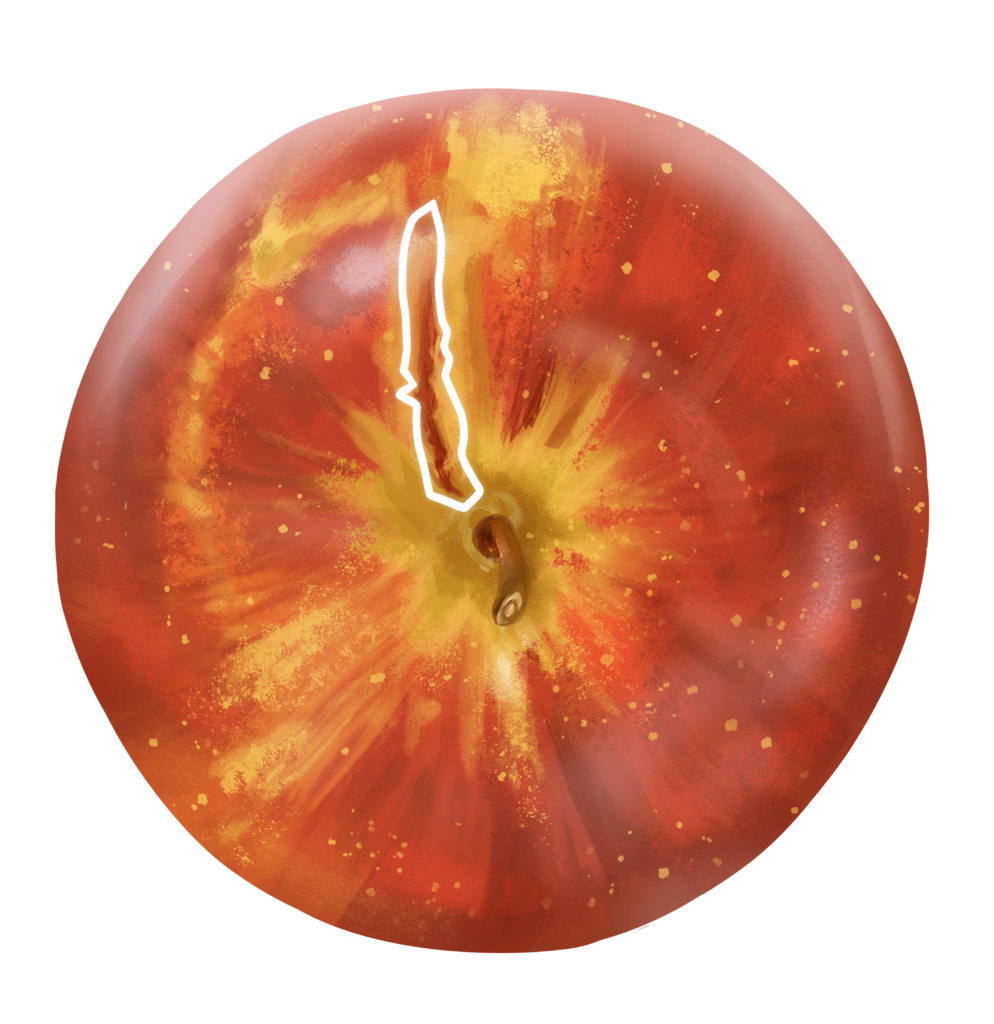 Q Eye Smart's BIOMETiC Ai platform uses learning algorithms to allow you to build a personalized quality database based on their specific fruit or vegetable varieties. This ensures you have an optimized and customized sorting process that is flexible, constantly updated, and responsive to market-driven requirements.
But that's not all!
Q Eye Smart is equipped with other state-of-the-art technologies, including image processing algorithms and CROMETiC cameras designed and developed in-house. These ensure the comprehensive analysis, with several types and varieties of fruit and vegetables analyzed 360°.
These sophisticated analysis algorithms enable the most accurate location and identification of complex fruit defects, including calyx and peduncle areas. The BIOMETiC Ai platform thus allows continuous improvement in fruit quality detection by adding fruit features according to grower needs.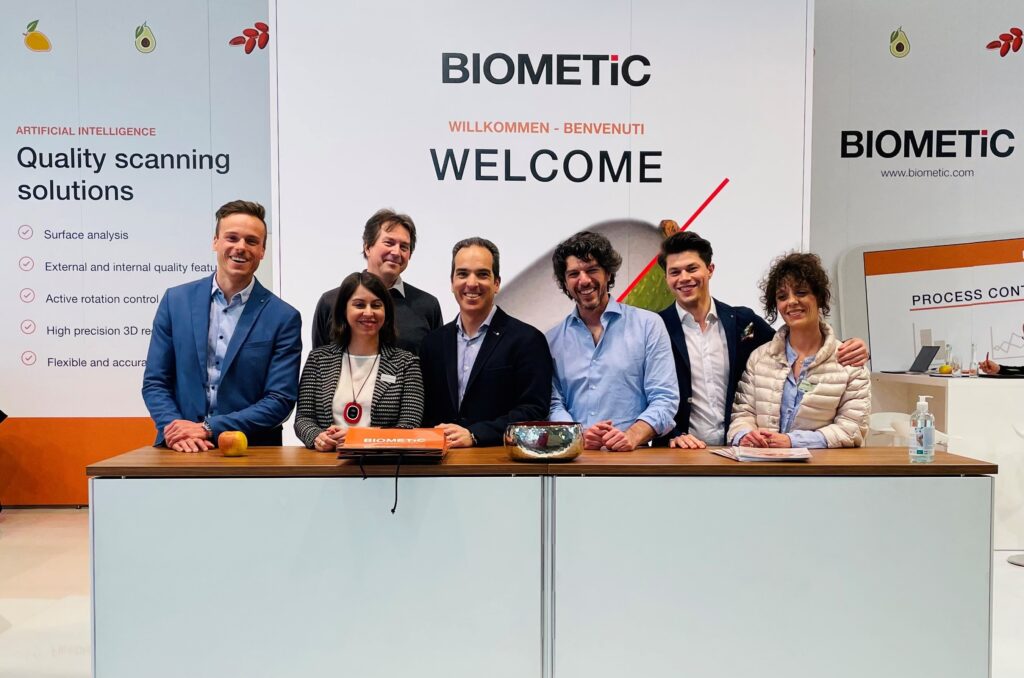 BIOMETiC INNOVATIONS LIVE AT FRUIT LOGISTICA, 08-10 Feb 2023 (BERLIN, DE)
With BIOMETiC, you can streamline your sorting and traceability processes and ensure regulatory compliance while guaranteeing your customers high-quality produce.
See for yourself!
BIOMETiC participates in the prestigious FRUIT LOGISTICA, the annual trade fair held in Berlin for the global fresh produce industry.
There, the South Tyrolean company presents its most innovative solutions and systems to a worldwide audience, highlighting the benefits of its products through live demos for the fruit and vegetable industry.