Are zero foreign bodies possible in food processing?
Ensuring the supply of safe food free of foreign material, which meets consumers' expectations for quality, is just one of the demanding tasks for today's food manufacturing industry. A single product recall caused by the presence of foreign bodies in food is, in fact, enough to cause significant harm to consumers' health, brand loyalty, and company reputation.
The food industry has been looking for approaches to foreign material control to overcome these risks. But is zero foreign material possible in food processing? The answer is "yes"!
To guarantee complete food safety to the consumers and protect the brand reputation, one of the steps food manufacturers have to take to help detect foreign materials in food processing is including detection methods and systems within the supply chain.
However, It might go without saying that every company and sector of the food industry has its challenges to face. And there are many detection methods and inspection systems to choose between when talking about preventing foreign materials in food processing: X-ray, metal detection, and separating systems are just some of them. So which one should you, as a food manufacturer, choose?
What distinguishes BIOMETiC's Mito from the Conventional 2D X-ray Inspection Systems
At BIOMETiC, we have always invested in research and development to find the best solutions that meet the needs of our customers. This is why we have developed Mito – the unique in-line 3D X-ray inspection system for the food industries,
Mito, in fact, guarantees a complete product inspection and is already successfully implemented, e.g., at Latteria Vipiteno.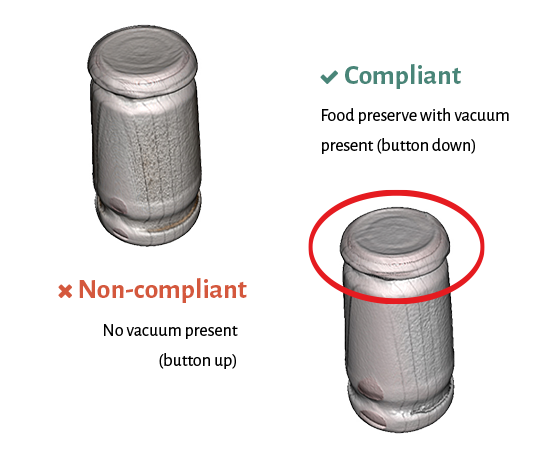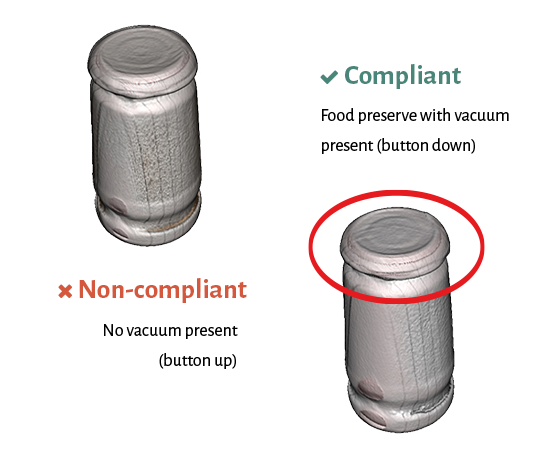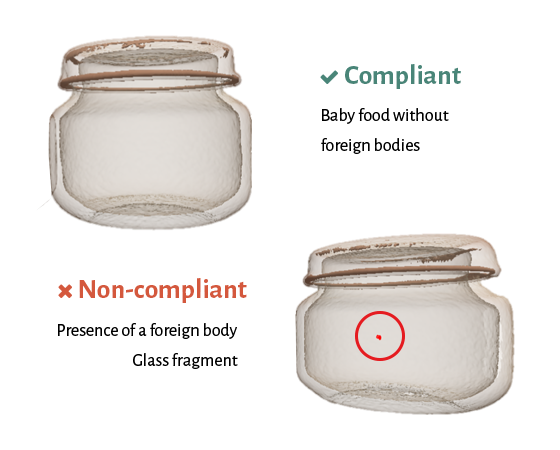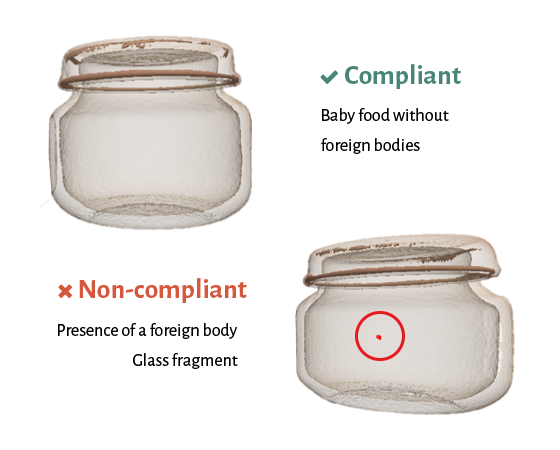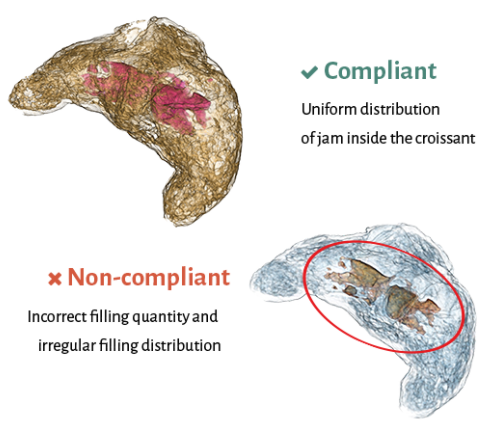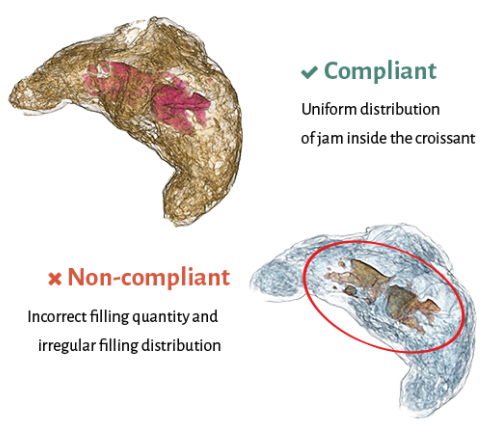 Compared to conventional inspection methods and systems, Mito combines X-ray technology with computed tomography (CT) and artificial intelligence (AI). These technologies allow you to capture the shape and characteristics of the scanned food products in detail to recreate a 3D reconstruction of the object in-line at production speed.
This BIOMETiC's 3D in-line scanning technology thus translates for our customers into more precise and strict in-line food safety and quality checks with fewer errors and waste than traditional 2D X-ray inspection systems. Consequently, it allows locating even the smallest foreign bodies in food and verifying the products' internal and external quality characteristics through non-destructive analysis.
From Simple Foreign Body Detection to Real-Time Dynamic Production Control
One of Mito's major advantages is that it can be adapted to your inspection needs and to the type of food products to be analyzed. In this way, it can locate even the smallest foreign bodies inside food and verify its quality characteristics through non-destructive analysis.
Mito allows you so to dynamically control and manage the production in real-time and analyze several aspects of the product:
Economic aspects: Mito accurately calculates the number of materials to use while verifying their quality, bringing you considerable economic benefits.
Operational aspects: Mito has an intuitive display and a user-friendly interface that make the machine operation and calibration for you simple, thus translating into fewer errors and faster production speed.
Flexibility: Mito's analysis algorithms are easily adaptable to your food quality and safety inspection needs.
Safety: Mito guarantees you the identification of defective, damaged, deformed, or non-conforming products and containers.
Versatility: Suppose you want to verify, e.g., the correct filling distribution in a glass jar in addition to foreign bodies. In that case, there is no need to purchase a new inspection solution. Mito's algorithms can be easily adapted to your company's current food safety and quality inspection needs.
It may go without saying, but we feel it is worth pointing out that the food inspected with BIOMETiC's 3D X-ray technology remains unaltered and is safe to consume.